Welcome to our refreshed website! We've been working behind the scenes to make it easier for you to find interesting water quality information. You should have an enhanced experience whenever and wherever you are engaging with us, especially on your smart phone or tablet!
It all starts with our new homepage. You'll find a quick link to the current month's feature story in the headline. Each month, we highlight a new story about the opportunities and challenges of improving water quality. You will also find these stories archived under "Spotlight Stories", where you can search by keyword and title.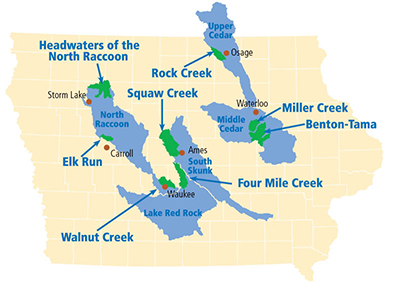 You'll find a new interactive watershed map in our "Key Projects" section. By clicking on the watersheds in green, you'll find a summary that tells you about the watershed's unique characteristics. With another click, you can find updated information about the work being done and the partners who are helping. We think you'll be proud of Iowa's collaborative efforts when you see this.

Farmers and landowners are using 14 key science-based water quality practices in Iowa. You can find these in-field and edge-of-field practices under our "Solutions" section. A quick summary is given as you hover over each practice icon and then just click on a particular image to find out more.
A key part of our mission is to increase participation, whether it's in the field or in the conversation, to improve water quality. Therefore, you'll find a quick link on our homepage to access a calendar of events across the state. You'll find that you can easily add an event to your calendar or access Google maps for directions to an event.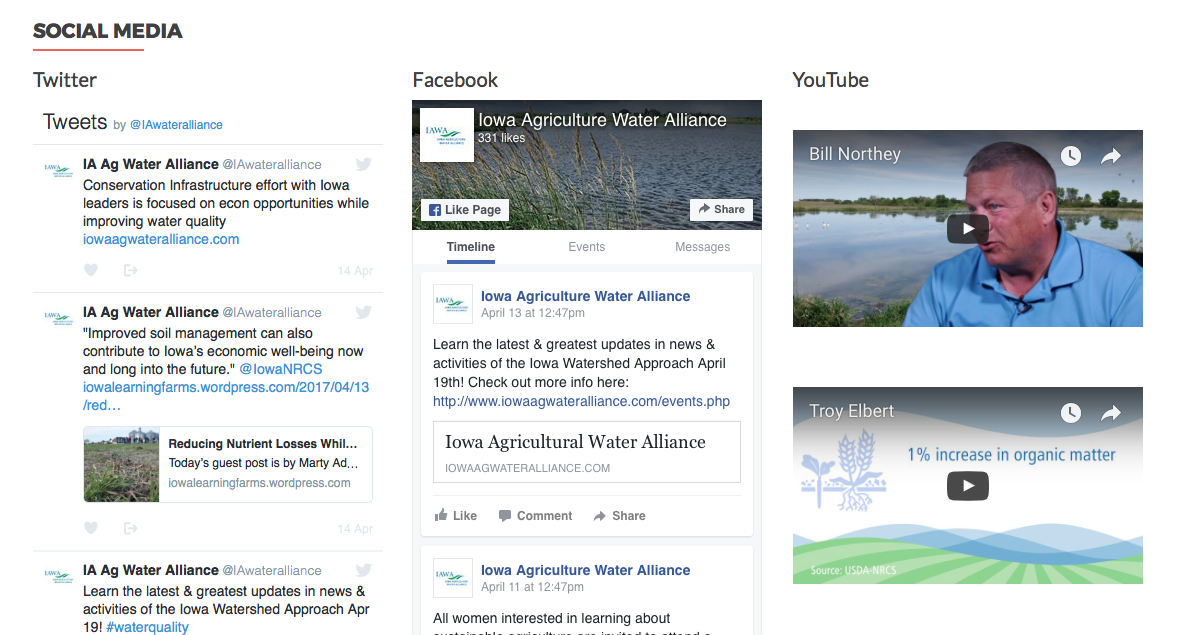 To stay up-to-date on the latest conversations, look to our "Social Media" section, with posts from Twitter and Facebook, as well as YouTube, featuring the videos from our popular "Conservation Conversation" section. Be sure to give us feedback and share information about our new website on these social channels.