We Work with Farmers and Convene Partners to Drive the Adoption of Conservation Practices and Other Innovations That Will Improve Water Quality
Vision:
We envision a time when Iowa is recognized as the national leader in conservation and agricultural production, when collaborative approaches to improving water quality are routinely pursued by urban and rural stakeholders and partners, and when the goals of the Iowa Nutrient Reduction Strategy are fully realized for the benefit of all.
Mission:
To increase the pace and scale of farmer-led efforts to improve water quality.
Values:
Commitment – We are committed to solutions that are evidence-based and workable for achieving water quality for the long-term.
Conscience – We acknowledge that there's more work to do for water quality and that progress has been made.
Collaboration – We will seek to share information that simplifies and clarifies a complex water quality situation.
Competitiveness – We recognize that implemented water quality solutions allow producers to remain profitable and competitive.
Likewise with other upper Midwest states, Iowa also faces water quality challenges in the form of sediment and nutrient loading. Further, Iowa farmers have made great strides in recent decades in reducing soil erosion, sediment and phosphorus. However, reducing nitrate loss poses a more elusive challenge made more complex due to land use changes, soil fertility and weather volatility. Increased public attention demands faster, measureable actions. Therefore, it will take billions of dollars and decades of work to improve Iowa's water quality.
Furthermore, the Iowa Agriculture Water Alliance (IAWA) works with farmers and convenes partners to drive the adoption of conservation practices and other innovations that will improve water quality. While we raise awareness and facilitate activity statewide, we also take specific action in our priority watersheds. As a result, our efforts bolster existing watershed activities by providing funding, unique outreach approaches and conservation expertise.
Conservation
IAWA works with farmers and convenes partners to furhter drive adoption of conservation practices and other innovations that improve water quality. IAWA is:
convening thought leaders and service providers to define approaches that enable faster scale up and more effective delivery of conservation
fostering and creating both rural-urban and other public-private partnerships to advance water quality efforts
working with ag business partners to better leverage existing private sector technical assistance and create additional capacity
promoting and advancing watershed planning as an essential component of making rapid progress on water quality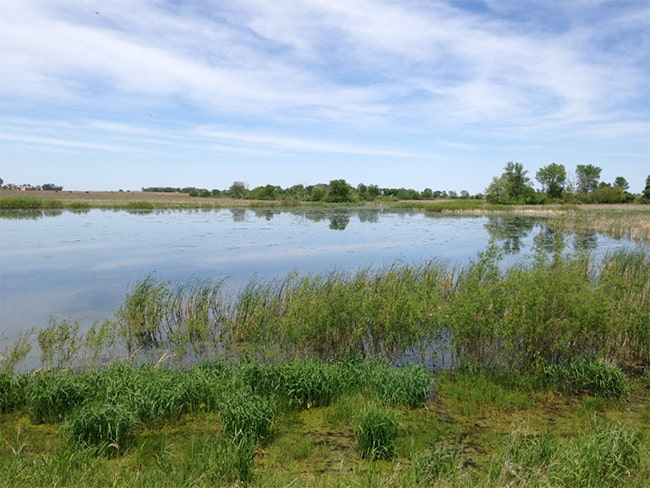 Outreach
In addition, IAWA works to strengthen and expand the water quality community of voices in a way that supports faster adoption of practices and innovations that lead to improved water quality, while sharing accurate information with the public. IAWA is:
applying an outreach approach tailored to the unique aspects of our key watersheds. Hence, the approach has led to increased engagement of farmers and private partners
providing strategic support on water quality communications to IAWA founding organizations and key partners
developing a resource library that helps Iowa's watershed coordinators and partners communicate effectively
providing direction and support for key water quality forums
Facebook: IowaAgWaterAlliance
Twitter: @IAwaterAlliance
Fundraising
The scope of Iowa's water quality challenge requires investment from many sources. As a result, IAWA is working to generate funding from federal, state, and private entities. Thus far, progress includes:
leading, in partnership with the Iowa Department of Agriculture and Land Stewardship, a $9.5M Natural Resources Conservation Service (NRCS) grant. The effort aligns more than 40 partners and $38M in non-federal funding to improve Iowa's water quality as part of the Regional Conservation Partnership Program
funding for Rock Creek watershed that will become a significant concentration of bioreactors and saturated buffers
obtained commitments from 15 corporate partners to join the IAWA Business Council
Iowa NRCS funding for watershed planning and outreach
received a National Fish and Wildlife Foundation funding to apply new planning tools that identify unprofitable areas in fields where conservation practices can be implemented